All Hail Endymion, the largest parade and party in Mardi Gras. See the floats with brand new LED lighting. Plus the world's largest float, featuring 9 sections and 260 riders, it's Pontchartrain Beach, Then and Now!
The Endymion Coronation Ball is one heck of a party, it introduces the Queen and her court to the members, a King is picked from amongst the members, and the party goes all night.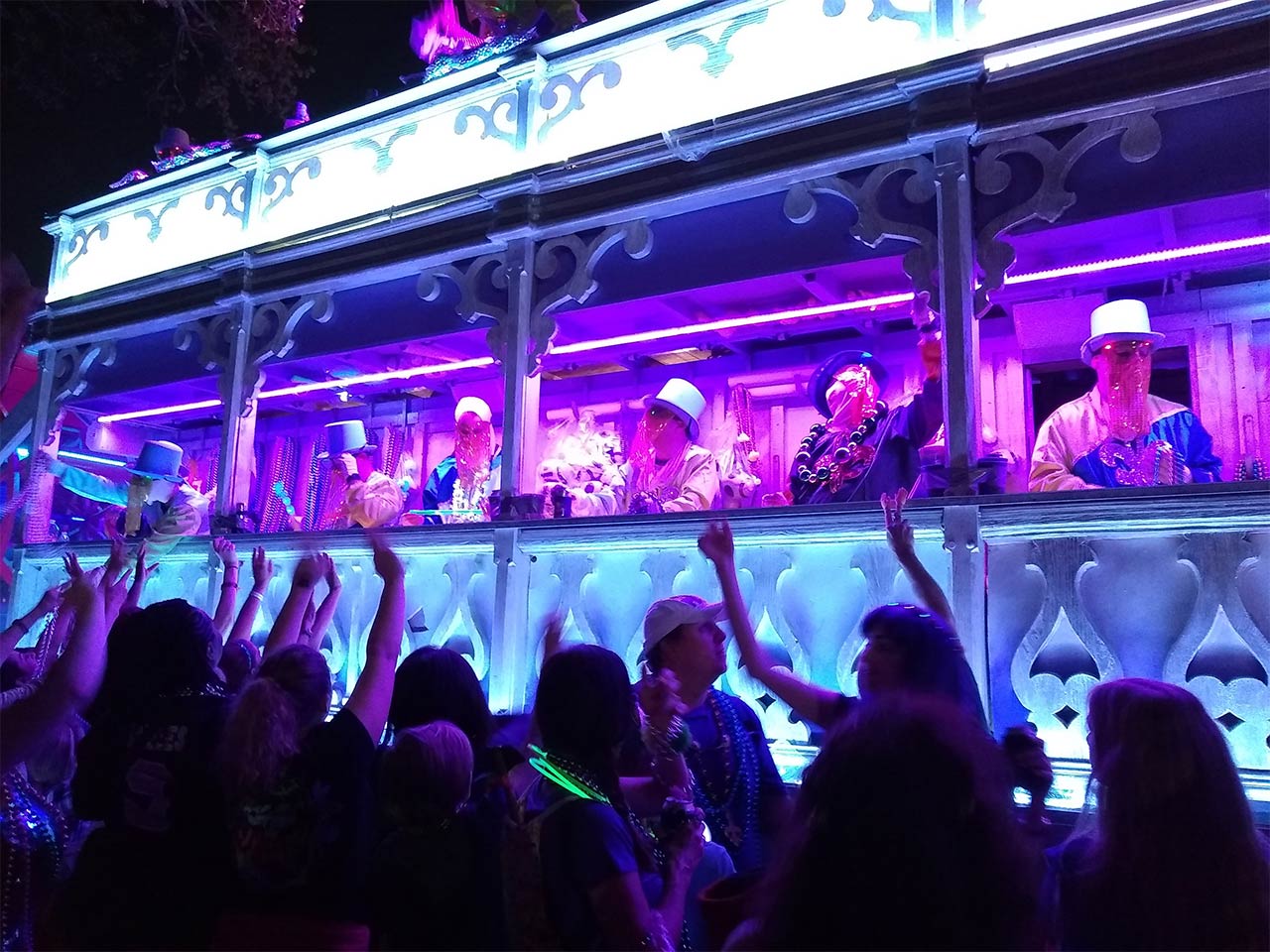 All Hail Endymion! Mardi Gras Main Event, the Krewe of Endymion Parade, will roll on Saturday, February 14th 2015 on it's traditional Mid-City route.
The floats will carry over 2,800 masked revelers that will bombard the enthusiastic crowds with MILLIONS of strands of Mardi Gras beads and Endymion 2015 collectible throws
The largest parade in Mardi Gras also has the biggest after party! The Endymion parade is immediately followed with a spectacular black tie party, called the 'Endymion Extravaganza', in the Mercedes-Benz Superdome.
The Krewe of Endymion Parade, will roll on the Saturday before Mardi Grason it's traditional Mid-City route. Before the parade starts, the Krewe of Endymion transforms Orleans Avenue into a family-friendly Samedi Gras festival with live music.